With PortaliInCloud you can provide to your members a Web App and an App that allows viewing and managing the documentation you want.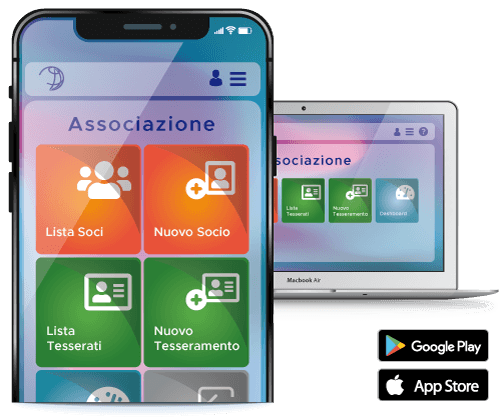 PortaliInCloud helps your association / network of associations to automatically manage the profile of your members and provide the cards history, which can be printed and viewed.
Furthermore, you will be able to provide all the associative documentation to your members.
Do you also manage a magazine of the association? Distribute it through the App and the portal to your members.
Integrate PortaliInCloud with your management software
The platform can be integrated with your management software or with the association applications by automating the uploading of data that will be notified to the members directly in their App.
You will choose which documents you want to share with the association members, through your personalized access to the portal.
PortaliInCloud can also work independently without being connected to other software.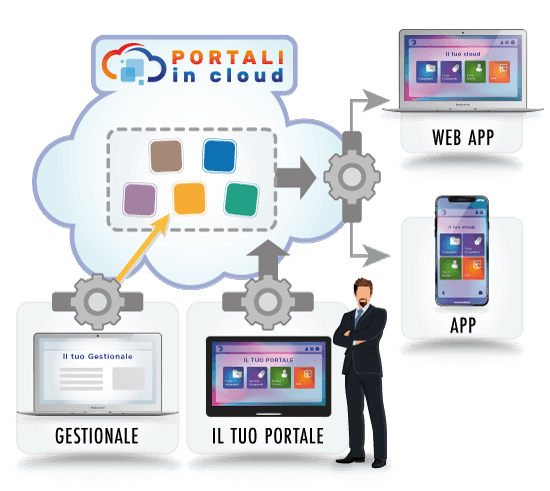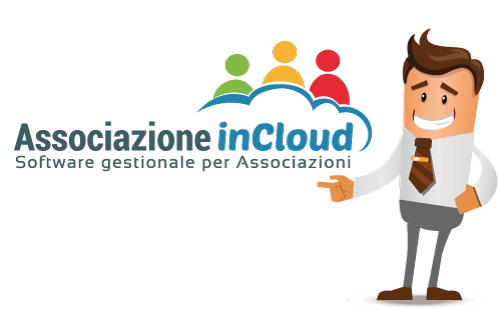 AssociazioneInCloud
If you do not have a management software, you can activate our AssociazioneInCloud platform, for the complete management of your association / network of associations. Our software is already set up for the integration with PortaliInCloud.